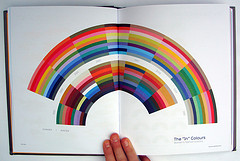 Quick hit for the weekend: if you're bored, I'd recommend checking out Smashing Magazine's modern approaches to data visualisation.
They're useful, quirky, fascinating, often beautiful, always unique, and seeing all these incredible projects together in one place is very exciting. And colourful. Definitely colourful.
If you're still bored, take a look at Infosthetics. I guarantee you'll be there for weeks.