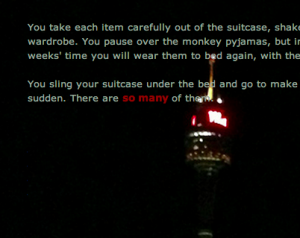 I've put Detritus up on itch.io, a service that lets you distribute digital games and ask for payment. It also lets you set a zero minimum payment, so you can pay what you want but also access it for free.
I thought about this one for a while. Detritus isn't a hugely popular game, but it's been played by a few hundred people now. I made it as a way to learn, and it turned out far better than I expected. I spent many hours writing it, coding it, making it work.
A lot of other people do the same things with their games, but they're not in the fortunate position I am. I can afford not to care whether I get paid for my digital games right now. But most people can't.
I want to contribute to a community where people don't feel pressured to give away their work for free. I don't write for free for anyone but myself, even though I'm not in need of freelance income, because I refuse to undercut freelancers who do need the work. I certainly wouldn't do strategy, production, SEO or social work for free. I have a tiny, miniscule amount of power to take a stance that says: it is OK to charge for your work, your art, your time, your skills, your expertise.
So Detritus is on itch.io. You don't have to pay for it, because I don't need the money. But it should be possible to pay for it, it should be understood that this is a thing that is worth money, because small games by small creators are worth money and worth paying for. If you'd like to donate what you think it's worth, or share it with your friends, the link is here.