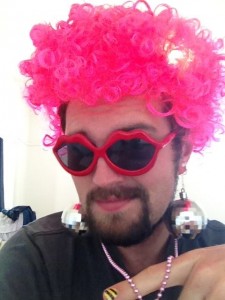 Serious Business is premiering a new game this weekend at the all day playroom at This Is A Door, an excellent month-long festival of interesting games and play run by the Pop Up Players in Melbourne.
The game is called Ludonarrative Disco Dance. It's possible we started with the name and then worked backwards until we had a decent concept. If it all works as well as we hope it does, we'll be running the game in other places, cities and quite possibly continents in the next few months.
The playroom is happening at Theatre Works in St Kilda, and tickets are $20/25 from the Theatre Works website or on the door. If you're in the city, please come along, say hi, and let us know what you think.